In Search of The Great Migration
Seeing the migrating herds as they move from region to region on their way to various river crossing points is an epic sight, truly one of the great wonders of the natural world. All around the gathering herds of wildebeest and zebra are predators, plains game, elephant and giraffe -- here is where the action is. But visits need to be planned carefully. The migration itself is fluid as the herds travel between Kenya and Tanzania in search of greener grasses and the crossing at the river is subject to the rains and the grasses.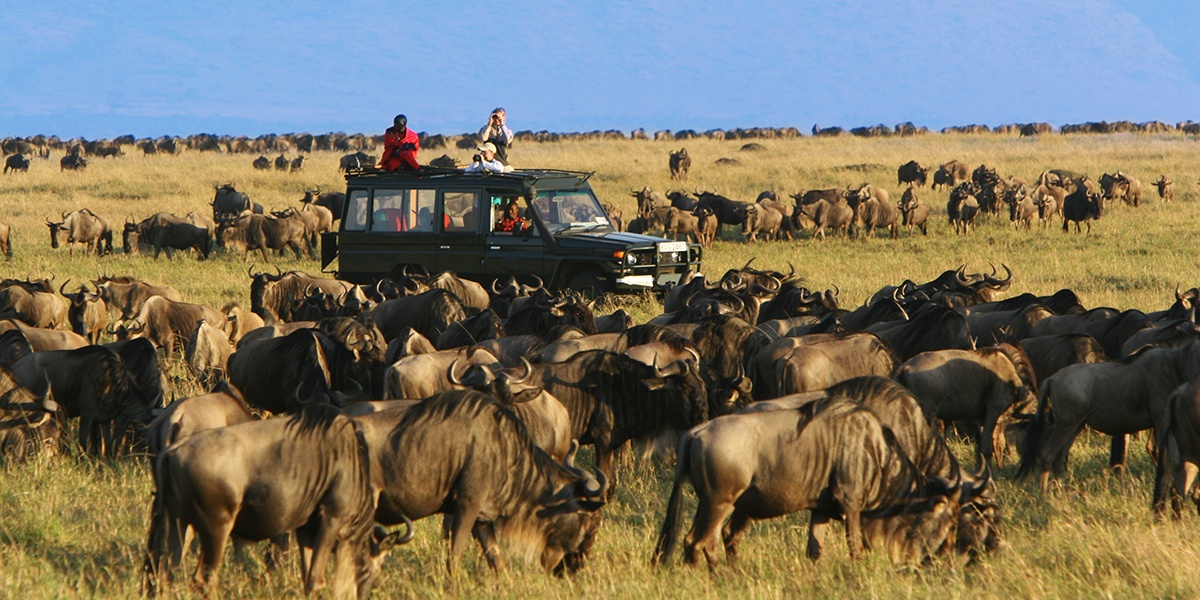 Safari Planning Tip:
Don't plan your entire trip around the crossing.
This will surely set you up for disappointment. We don't like to disappoint, and the actual river crossing is truly like winning the lottery. You are best served by being able to access the migration area, but be far enough away to avoid the masses of other travelers. Areas and camps near the river crossing are extremely crowded, and excess vehicles are hard to avoid, even in the most deluxe camp.
Safari Planning Fact:
There is not a best time to go on safari.
The planning process should be about figuring out how and where you can maximize game viewing when you are traveling. All Born Free Safaris are created to maximize your game viewing experience. You want to be sure that your safari and accommodations are in the right place at the right time. With 44 years of planning safaris in Africa we know that the annual migration and/or crossing cannot be totally predicted, but we do have a pretty good idea where you should base your visit. All our safaris that you see on this website will be modified in accordance with the seasonal changes of wildlife movements.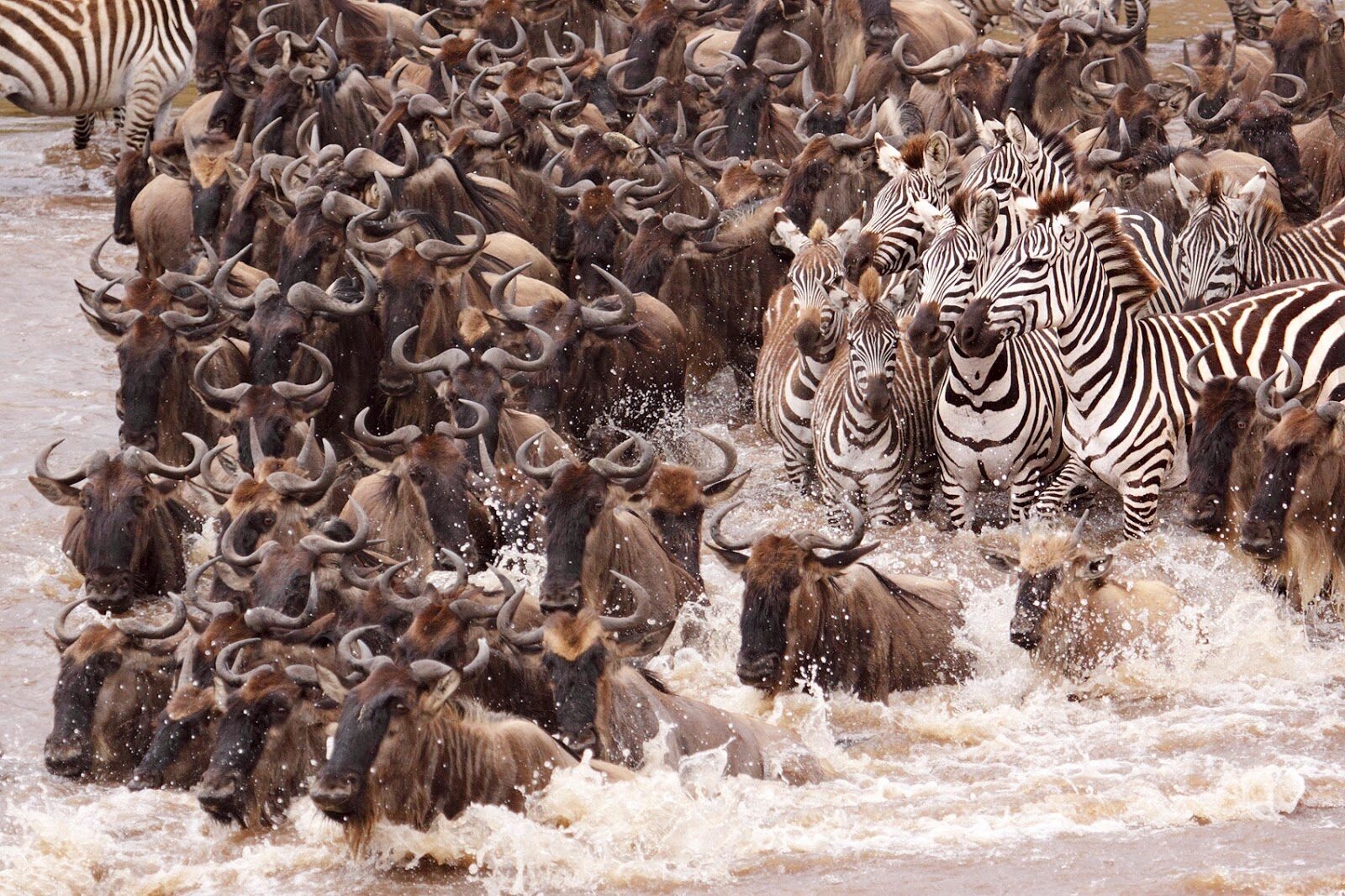 QUICK GUIDE FOR MAXIMIZING GAME VIEWING IN EAST AFRICA*
| | |
| --- | --- |
| January - March | Southern Serengeti National Park, Ndutu, Ngorongoro Conservation Area |
| April - June | Western Serengeti and the Corridor |
| July | Serengeti - North Central and Far North |
| Late July - September | Maasai Mara Game Reserve & Conservancies |
| Late September - October | Northern Serengeti |
| Late October | Central Serengeti |
| November - December | Wildlife is dispersed in the Serengeti, Central Region would be a good base camp |
* The knowledge and experience of your safari consultant is key in witnessing the once in a lifetime event. Above locations is a guideline only and the migration cannot be totally predicted.