The Difference Between Parks, Reserves & Conservancies
National Parks should always be an integral part of your safari. However, a stay in a conservancy or private reserve will give you a more intimate experience in the bush, with opportunities for off-road game drives, night drives and walks. Many conservancy and private reserve properties are leased from the indigenous people such as the Maasai, and a part of nightly fees go directly to the village from the property owners.

It is important that your safari is not just conservancies but a balance of the main park areas that include Maasai Mara, Ngorongoro Crater and Tarangire but are highlighted with stays at properties such as Naboisho, Lewa Wilderness Camp, Porini Camps, Chem Chem, Grumeti Hills, and Amboseli Tortilis.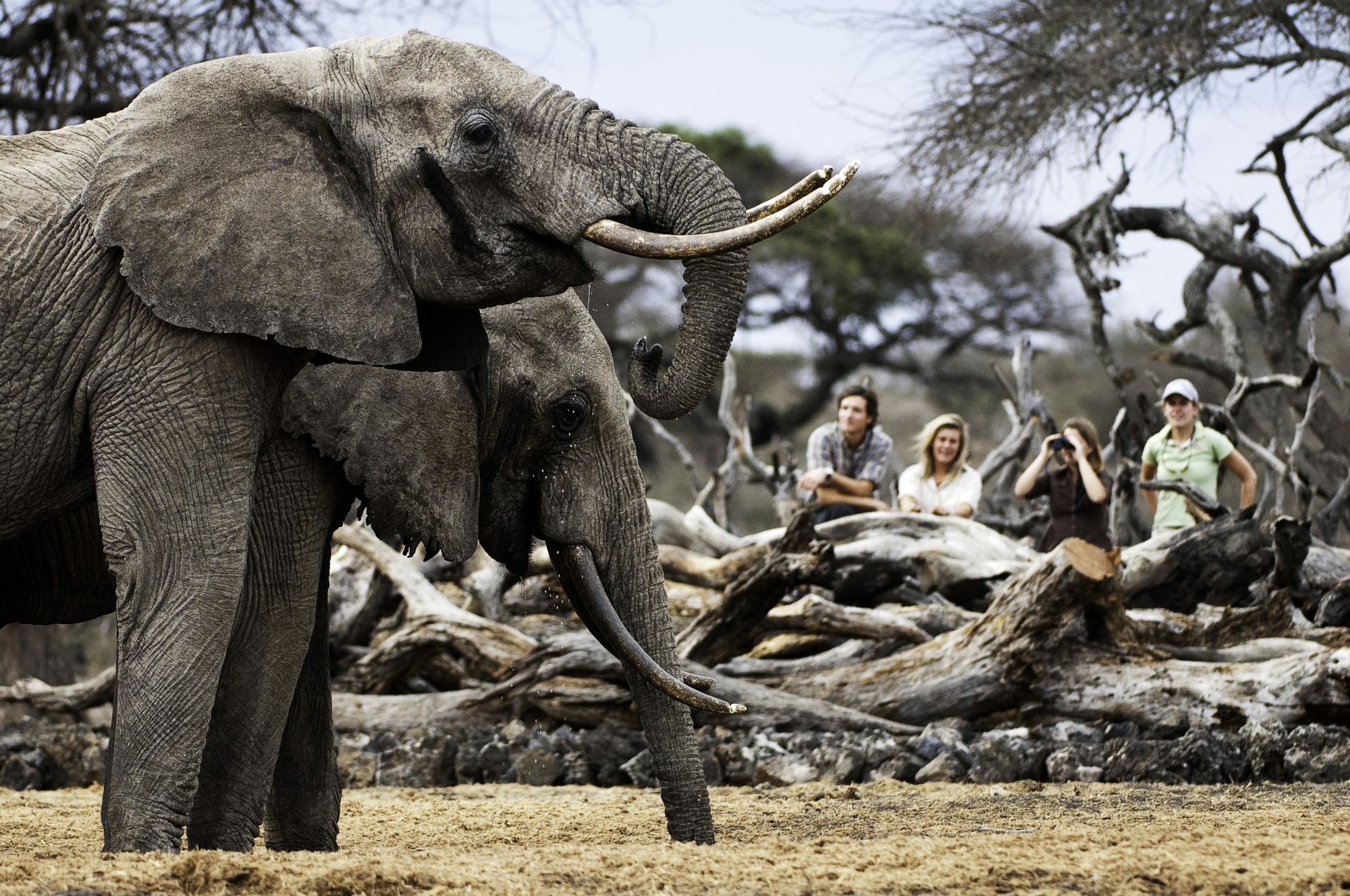 NATIONAL PARKS & GAME RESERVES
Visiting National Parks and Game Reserves can be a fantastic safari experience, but they have restrictions and can be more crowded than other options. All are managed by the governments or councils who are responsible for maintaining the road systems, rules and security within the park. Each area has extensive road networks, unrestricted as to the number of people and vehicles allowed in the area. Because National Parks & Reserves are only open for specific set hours, night driving is not allowed. Walking safaris are also unavailable in these areas.
PRIVATE RESERVES
Accommodations are generally Gold (deluxe) to Platinum (premium) on most Private Reserves. These reserves offer a more intimate and active safari experience. Off-road game drives are permitted, allowing the possibility of getting even closer to the wildlife. A limited number of vehicles and guests allowed in the area, makes it possible to enjoy these remote areas without encountering too many other vehicles. Activities within private reserves are expanded beyond day game drives to include night drives, guided bush walks, visits to remote villages and in some area's -- boat or canoe safaris. With the exception of in Zambia, most of these activities are not allowed in National Parks & Reserves. Born Free Safaris does include day visits into the Maasai Mara and Serengeti National Parks & Reserves when staying in adjacent reserves and conservancies.
EAST AFRICA CONSERVANCIES
The conservancy and the accommodations that were built brought a new level of safari to Africa. Conservancies are large tracts of land, often adjoining national parks. There are no fences, and wildlife wanders freely between the conservancies and the parks they border. The revenues that are derived from the conservancy fees and a part of your stay is used to improve the quality of life of indigenous people, including building schools and water wells.
Born Free Safaris feature conservancy accommodations, giving our guests a chance to visit remote bush country with few visitors compared to public National Parks & Reserves. There are many features that cannot be experienced in the national parks. The most obvious is the exclusivity and lack of 20 vehicles around one given wildlife sighting. The real advantage is being above to go off road on game drives, this allows a chance to get closer to the wildlife. Walks, visit to off-the-beaten path villages, safari on horseback are also available in select properties.
One of the favorite activities of travelers are the night drives. After dark, the bush comes alive with the sounds of Africa. A new cast of nocturnal creatures emerge. These include creatures like the aardvark, civet, the Bushbaby and at night it also your best chance to see leopard.